Friday, November 27, 2009
Sunday, November 22, 2009
Have you ever been to Gerton or seen a Black Mountain...that is Gerton, NC and Black Mountain, NC. Gerton is a little bitty spot in the road near Chimney Rock, NC. There's not much there except for a few farms, gift shops AND the Manual Woodworkers and Weavers Warehouse that is open to the public. I have gone there for several years and since our little mountain cabin get-away weekend was nearby, we of course, made an excursion to the warehouse again.

According to a website I found, "The Manual Woodworkers and Weavers, Inc. began as a small souvenir business in 1932 by Tom and Queenie Oates. Many of the wood items they sold were made by Tom himself on wood-working equipment powered by a water wheel. Queenie operated the store and bought handicrafts such as hooked and woven rugs from area artisans. In 1974 their son, Lemuel, and his wife, Sandra, started running the business, adding many more outside craftsmen. In the late 80's they changed the name of the business from Manual Woodworkers, Inc. to Manual Woodworkers and Weavers, Inc. so that the company name would better reflect what the company's main product line had become - beautifully woven afghans and accessories. This is also when Manual began to manufacture woven products rather than buying from outside sources. In the early 90's we began to put together our "one-stop-shop" product line. Our goal was to provide a product line so diverse that the independent store owner could shop at one location, for one minimum order and fill their store with great selling merchandise."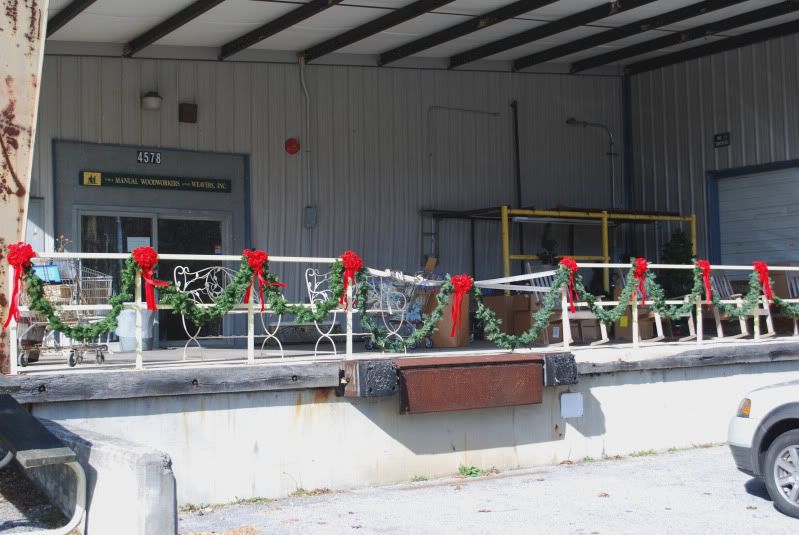 Only friendly people may park here.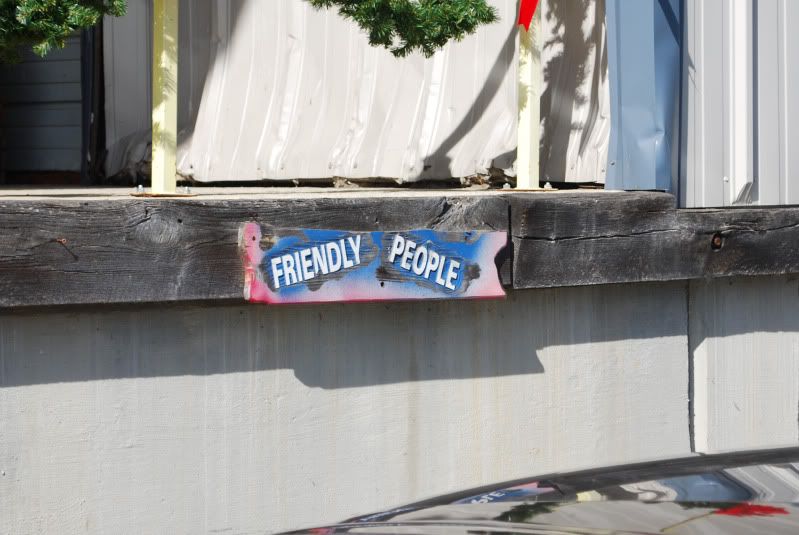 Upon entering, you are met by some of the friendly people who work in the warehouse and by a huge room filled with everything from dishware to woven throws to jackets and baby blankets.
We left Gerton and made our way on over the mountain to Black Mountain, NC where we ate lunch at My Father's Pizza in Black Mountain and it was yum.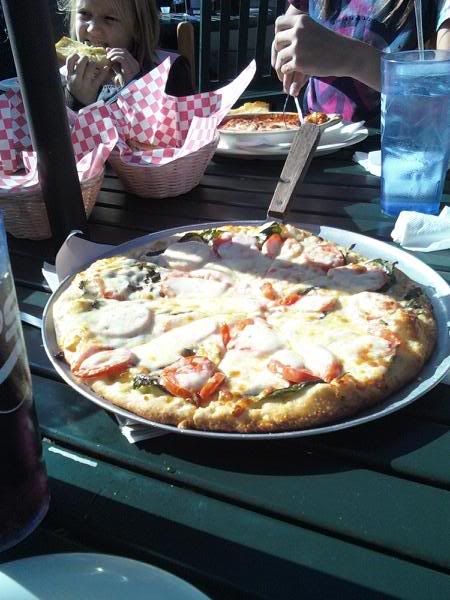 We ate on the patio since we had Abbie with us.
It was cold outside but as long as we were in the sun, it was fine. A gorgeous warm sun shone on our backs.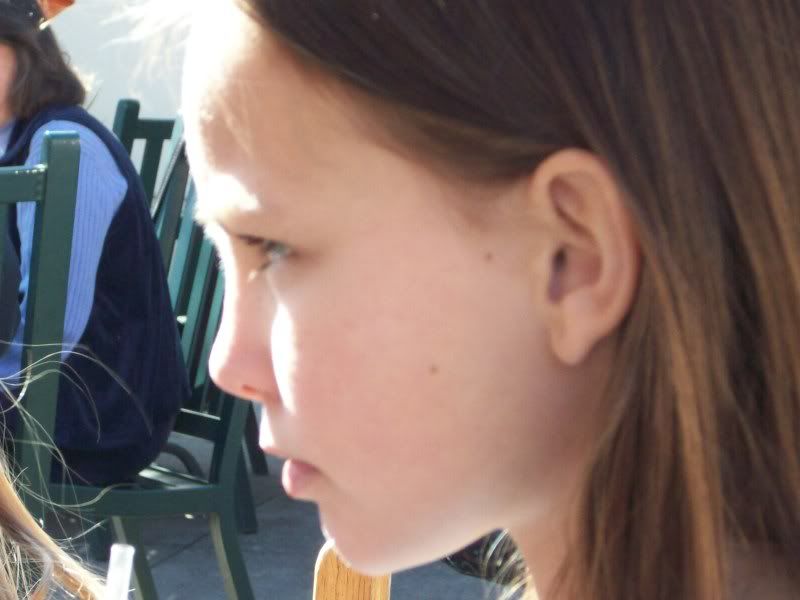 Tomorrow I'll try to write a post on the wonderful little town of Black Mountain, NC. I love it there.
Friday, November 20, 2009
Friday, November 13, 2009
Friday, November 6, 2009
Monday, November 2, 2009