I am beginning to thoroughly enjoy Fix-it Fridays at
I♥Faces
. This is the most fun website...something new everyday in the photography and/or photoshop world. As I said on facebook, photoshop is fast becoming one of my best friends. As I take more and more photos, I am realizing that you cannot take the perfect digital photo; every photo needs some tweeking in photoshop.
Today's Fix-it Friday photo is of a beautiful little fairy girl. Her eyes just grabbed me from the start. She looks as if she's been flitting about quite awkwardly or having so much fun flitting that she's not paying attention and running into things because she has some boo-boos on her legs. This is the original image from Fix-it Friday.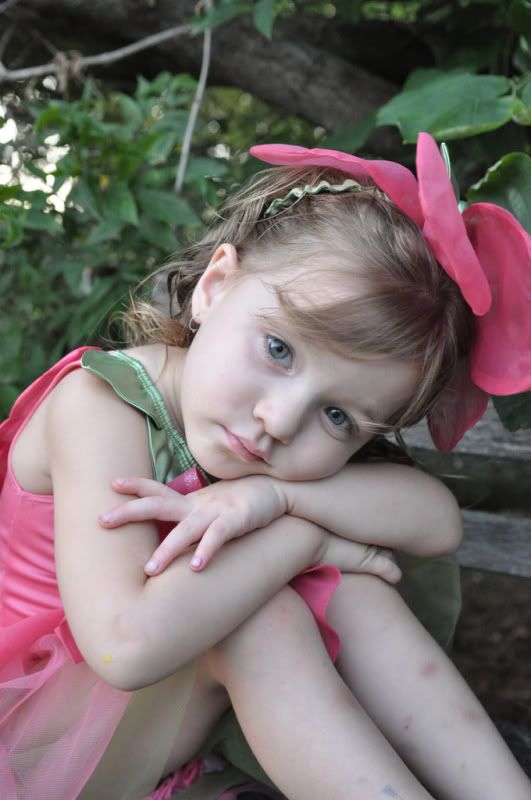 I pretty much knew what I wanted to do to it. I first repaired the bruises on her leg using a soft brush in skin tone. Then using Gaussian Blur, I blurred the background. After that, I layered a green texture with some lighting flair and set to screen at 75% opacity. I removed some of the texture from her face and clothing with a little extra taken off the eyes to make the pop. Next, I added the flair where there is more light in the upper left corner. Then I slightly rounded the corners giving it an ethereal look overall. I loved working on this fix. What a beautiful child.