I have Photoshop CS4 at work and have been trying to decide if I want to buy it for home. I downloaded the 30 day free trial and am really enjoying having it at home. I've also been perusing the internet for tutorials, photography blogs and photoshop blogs and think I've learned a little.
A few years ago when Charlie was living in Oklahoma City, we went out to visit him and Carlos. One of the photos I took is at the OKC Memorial and is of Jesus weeping for the lost children. It also depicts through the use of 13 columns, Jesus coming to get the children who were killed that day. Today, I've worked on that photo a little in photoshop and wanted to post what I've done. Let me know what you think.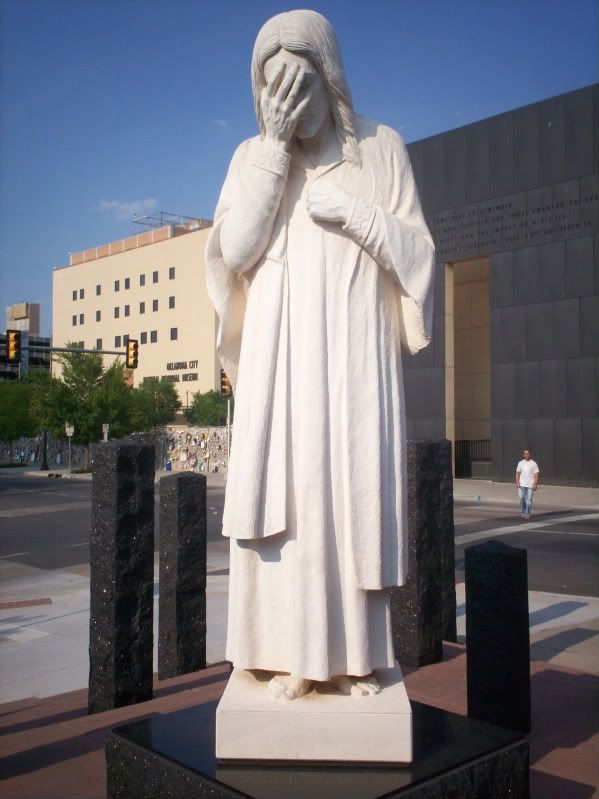 This is the original SOOC.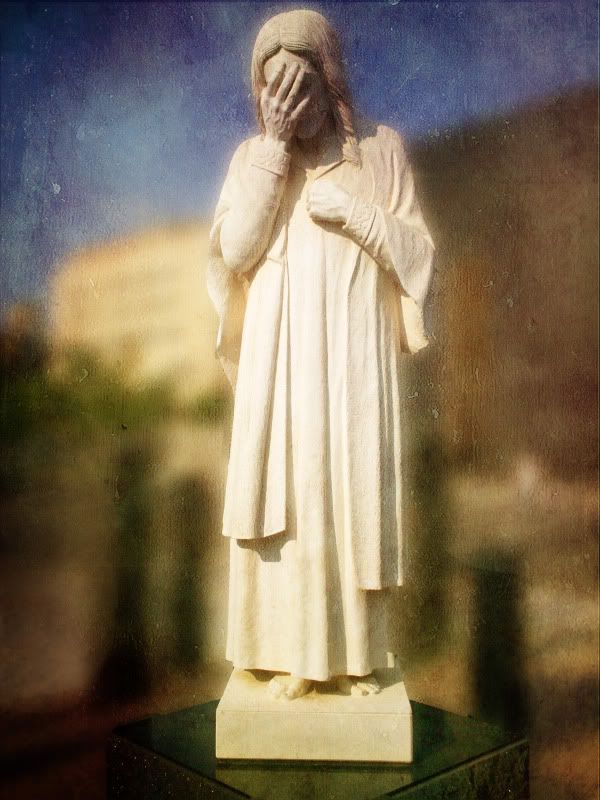 This is the first edit with some texture added.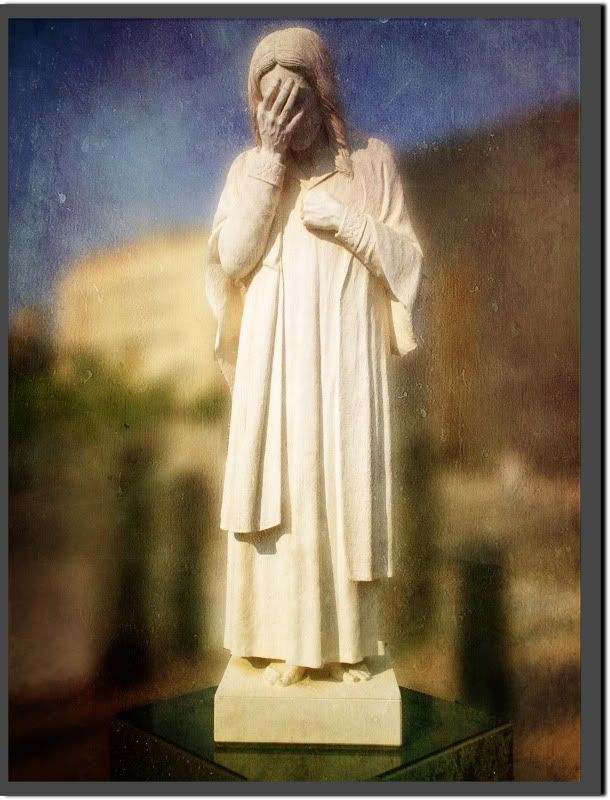 This is the second edit with another layer of texture and some shadowing added.
So, what do you think? Should I buy Photoshop CS4 for use at home?
And oh, by the way, if you've never visited the Oklahoma City Memorial it is worth the trip. It is very awe-inspiring and almost makes you feel like you're in a sanctuary when you're there. You don't want to talk above a whisper.