What could be more beautiful than this little girl? I am thoroughly enjoying the i♥faces fix-it friday challenges and think I'm learning a lot and getting ever so slightly better at what I'm trying to learn.

The original image today is beautiful but slightly dark. This is what it looked like before I began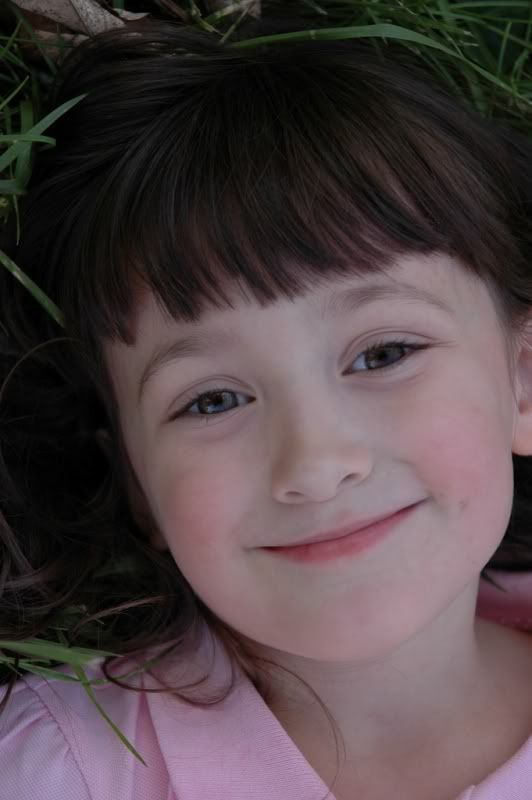 The first fix was a really quick fix by adjusting the curves in CS4 and very lightly "painting" over a couple of blemishes using a soft brush in her skin tone.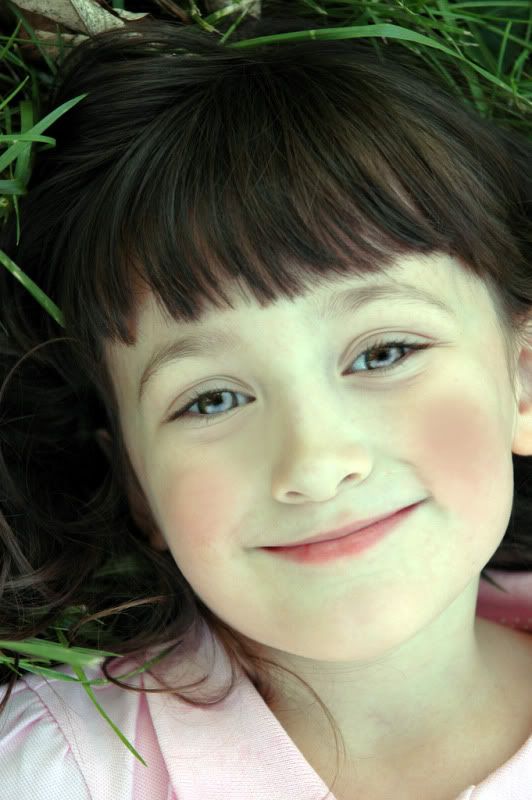 The next fix tweeked that peaches and cream complexion just a little more.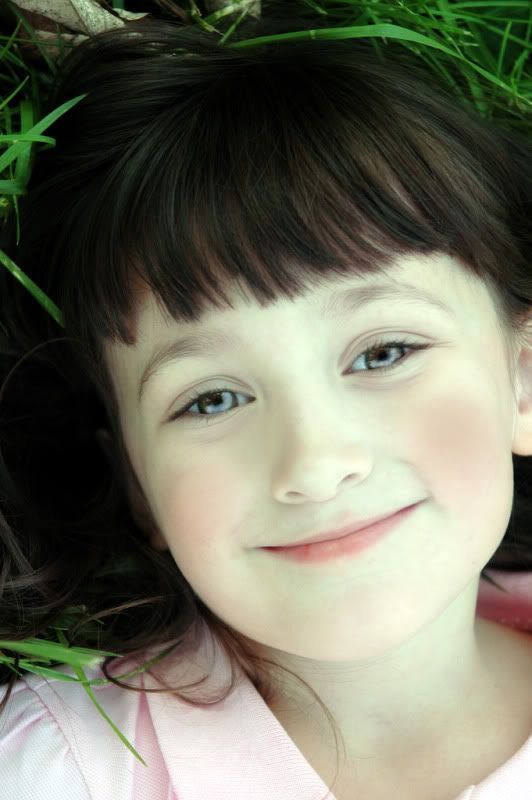 And a little more.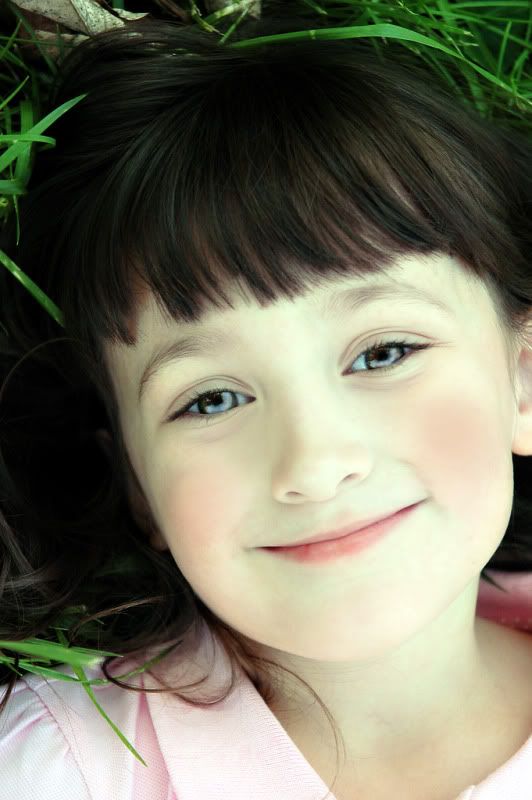 The next two images I used a texture over the one above. The texture is a soft pink and then used a fabric texture in green floral over that one (#5). Loved working on this gorgeous child. What fun fix-it Fridays are at I♥Faces.